ScienceGL Inc.

4D volume data visualization software for medical imaging. 3D sample image.

MRI medical 4D image stack processed with ScienceGL software. Iso-surface constructor is used to produce 3D surface from 4D voxel data.
Interactive measurement tools are presented as Volume semitransparent cube, measuring pin and intersection cut plane.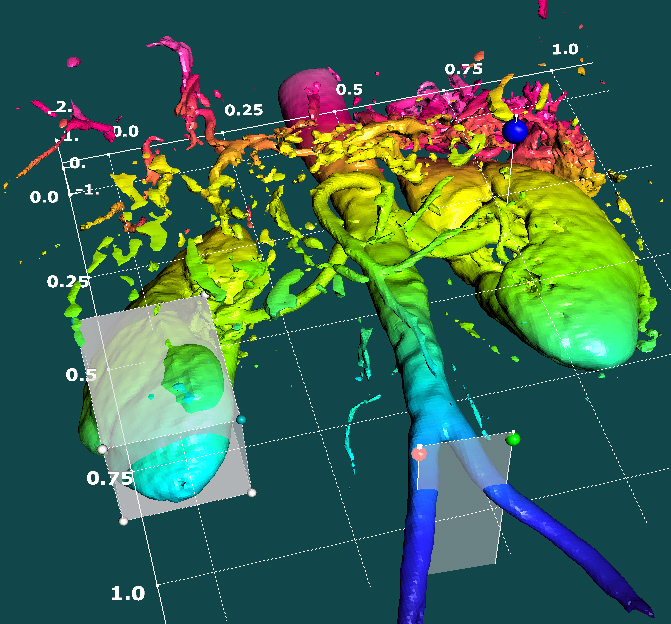 4D Volume Visualization
Advanced 3D Graphics

ATI™ is used under license and is a registered trademark of ATI Technologies Inc. in the United States and other countries.
OpenGL is a registered trademark of SGI

-----------------------------------------------
Copyright © 2003-2013 ScienceGL, Inc.